FlowCon 2013 San Francisco, November 1
Gene Kim, Tweet
Author of "The Phoenix Project: A Novel About IT, DevOps and Helping your Business Win" and FlowCon Program Committee Member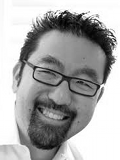 Gene Kim is a multiple award winning CTO, researcher and author. He was founder and CTO of Tripwire, which commercialized the open source software he wrote in 1992 with Dr. Gene Spafford at Purdue University. He is the author of "
The Visible Ops Handbook
," and "
The Security Visible Ops Handbook
," which has sold over 200K copies to date. Gene is also the author of
The Phoenix Project: A Novel About IT, DevOps, and Helping Your Business Win
.
Gene's area of passion is helping companies build super-tribes where Development, IT Operations, Product and Project Management and Information Security simultaneously maximize throughput of features from "code complete" to "in production," without causing chaos and disruption to the IT environment. He's helped some of the largest Internet properties, such as Microsoft, Yahoo!, AOL and Microsoft companies he's worked with Microsoft. He loves finding and fixing bottlenecks which impede and frustrate the entire organization, enabling management from each tribe to achieve the greater organizational goals.
Time: Friday 17:30 - 18:00
/
Location: Robertson 1
FlowCon Program Committee will hold a closing panel discussion.