FlowCon 2013 San Francisco, November 1
Jeff Patton, Tweet
Agile and Product Design Coach, Co-founder of Comakers LLC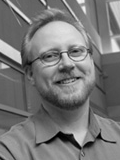 Since 2000, Jeff has designed and developed software on a wide variety of projects; from on-line aircraft parts ordering to electronic medical records. He has focused on Agile approaches since working on an early Extreme Programming team in 2000. In particular, he specializes in the application of user centered design techniques to improve Agile requirements, planning, and products. Some of his recent writing on the subject can be found at www.AgileProductDesign.com and Alistair Cockburn's Crystal Clear. His forthcoming book, to be released in Addison-Wesley's Agile Development Series, gives tactical advice to those seeking to deliver useful, usable, and valuable software.
Jeff is the founder and list moderator of the agile-usability Yahoo discussion group, a columnist with StickyMinds.com and IEEE Software, and a winner of the Agile Alliance's 2007 Gordon Pask Award for contributions to Agile Development. In 2012 he co-founded Comakers with his partner, Aaron Sanders. Comakers specializes in building skills in collaborative concepts and tools and liberating process so that the way people work, works.
Time: Friday 10:00 - 10:45
/
Location: Fisher Room
Organizations are gradually learning to stop fooling themselves.
The rise of agile development helped us focus on building smaller things. We stopped fooling ourselves about quality, about the designs of our solutions inside and outside, and most importantly, we stopped fooling ourselves that people wanted what we were building. Upon learning we were building the wrong thing, we learned that our concerns about quality and design were premature. The rise of Lean startup thinking helped us focus on learning faster. We're learning to build experiments not designed to be scalable or maintainable, but to be quickly deployable and to return more data that helps us learn faster. We learned it takes more brains and skills working together on the learning problem to really learn.
This talk is about the rise of learning as a valuable activity. I'll give examples of organizations that invest in experiments that take the cooperation of developers, testers, product mangers, infrastructure, sales, and marketing. At the end of these experiments organizations are left with no deliverable product and only the knowledge that the product they're thinking of should or shouldn't be built at all.
In the past we'd have called this waste. We've invested lots of money and time and received nothing. But today more and more organizations are realizing we're playing a longer game. They've learned to stop fooling themselves and work together to learn more, faster.