FlowCon 2013 San Francisco, November 1
Darren Hague, Tweet
SAP ID Service Architect, SAP Global IT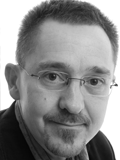 Darren Hague is an engineering architect in SAP's Global IT division, specialising in the area of identity management and single-sign on. Although his title says Architect he writes code more often than he writes PowerPoint slides. He has spent the last few years working in the team that built the SAP ID service; the team evolved during that time from an "agile-waterfall" minded set of developers into a cross-functional team practising Continuous Delivery principles. A speaker at several technical conferences, he is also a SAP Mentor alumnus and author of the SAP Press book "Universal Worklist with SAP NetWeaver Portal".
Time: Friday 14:50 - 15:20
/
Location: Fisher Room
The SAP ID Service is SAP's identity management system for its websites and cloud operations. The team that built it came from a background of writing web applications in Java 1.4 for an ageing and proprietary platform where it took up to a week just to deploy a new release after it had passed mostly manual QA. With the SAP ID Service project starting in 2010 the team rebooted itself: we adopted Scrum and started building the SAP ID Service using a lean, modern and standards-based application server built from open source components and using Continuous Delivery for build, test and deployment. We are now at the stage where each commit leads to a build with automated test coverage via Cucumber followed by a blue/green deployment to a production-like QA landscape which is provisioned from a cloud and configured automatically using Chef. A similar deployment to production is just a couple of clicks away, and the cloud-based technology used for this also enables developers to provision their own landscapes using a simple web-based tool.