FlowCon 2013 San Francisco, November 1
John Simone, Tweet
Engineering Manager for the Build and Packaging team at Heroku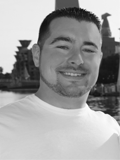 John Simone is the engineering manager for the Build and Packaging team at Heroku. He is focused on providing build and deployment services that enable customers to get started with their app quickly and create advanced application delivery life cycles during the later stages of project maturity. Before Heroku John spent time as an engineer, architect, or manager at various innovators including: Salesforce, Cablevision, JPMorgan Chase, Accenture, and EBay.

Time: Friday 14:10 - 14:40
/
Location: Robertson 1
Your development platform is the software and set of conventions that dictate how you deploy, launch, and operate your code. A platform can be a public cloud, private cloud, or a custom internal environment. In any of these cases you can make some simple decisions that will build continuous delivery into your platform and drastically simplify your process. Hear about the reasoning behind some of the design decisions Heroku has made and how those ideas can help you regardless of the platform you use.