FlowCon 2013 San Francisco, November 1
Katrina Owen, Tweet
Developer/Instructor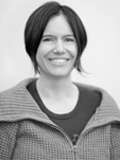 Katrina accidentally became a developer while pursuing a degree in molecular biology. When programming, her focus is on automation, workflow optimization, and refactoring. She contributes to several open source projects, and is a full-time panelist on the RubyRogues podcast. She also teaches classes with Jumpstart Lab.
Time: Friday 12:00 - 12:30
/
Location: Robertson 2 & 3
This talk begins with a patch of inpenetrable, undocumented, and untested code, and explores in detail the process of locking down behavior using characterization tests. A dramatic transformation of the code is achieved through the sequential application of numerous tiny refactorings. No stress. No hacking. No rewrite necessary.