Flowcon SF 2014, September 3-4 San Francisco, California
Presentation: Tweet"Conference Close"
Time: Wednesday 17:30 - 18:00
/
Location: Metropolitan 2
Andrew Malcolm, Tweet
VP, Product Marketing Mobile Products and Program Committee Member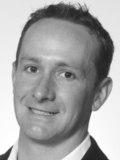 Andrew has recently joined HP to define the next wave of mobile device use cases to revolutionize traditional workflows and create disruptive economic benefits for enterprises. For the past 12 years, Andrew has been building new business from exciting technology in the consumer and mobile space. Prior to joining HP, Andrew worked at Skype where he led the revenue team responsible for paid product marketing, acquisition marketing, and web sales seeing users surpass 400M. He has also worked at the technology focused private equity fund Silver Lake Partners focused on operational improvements for large scale technology investments as well as running products for Google, Expedia, and HSBC. Andrew holds a BA from Harvard, an MBA from Stanford, and enjoys "golf" … or at least trying to find his golf ball … in his free time.
Esther Derby, Tweet
Author of "Agile Retrospectives: Making Good Teams Great" and Program Committee Member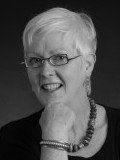 I started my career as a programmer, and over the years I've worn many hats, including business owner, internal consultant and manager. From all these perspectives, one thing became clear: our level of individual, team and company success was deeply impacted by our work environment and organizational dynamics. As a result, I have spent the last twenty-five years helping companies design their environment, culture, and human dynamics for optimum success. I've written over 100 articles, and co-authored two books–Agile Retrospectives: Making Good Teams Great and Behind Closed Doors: Secrets of Great Management. I write about management, leadership, collaboration, organizations and change (or another topic I'm currently exploring).
Twitter: @estherderby
Gene Kim, Tweet
Author of "The Phoenix Project: A Novel About IT, DevOps and Helping your Business Win" and FlowCon Program Committee Member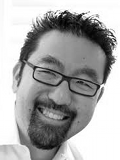 Gene Kim is a multiple award winning CTO, researcher and author. He was founder and CTO of Tripwire, which commercialized the open source software he wrote in 1992 with Dr. Gene Spafford at Purdue University. He is the author of "
The Visible Ops Handbook
," and "
The Security Visible Ops Handbook
," which has sold over 200K copies to date. Gene is also the author of
The Phoenix Project: A Novel About IT, DevOps, and Helping Your Business Win
.
Gene's area of passion is helping companies build super-tribes where Development, IT Operations, Product and Project Management and Information Security simultaneously maximize throughput of features from "code complete" to "in production," without causing chaos and disruption to the IT environment. He's helped some of the largest Internet properties, such as Microsoft, Yahoo!, AOL and Microsoft companies he's worked with Microsoft. He loves finding and fixing bottlenecks which impede and frustrate the entire organization, enabling management from each tribe to achieve the greater organizational goals.
Jez Humble, Tweet
Author of "Continuous Delivery", Principal Consultant, ThoughtWorks / FlowCon Program Committee Member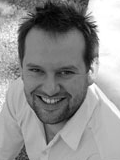 Jez Humble is a Principal Consultant with ThoughtWorks, and author of Continuous Delivery, published in Martin Fowler's Signature Series (Addison Wesley, 2010), and the forthcoming Lean Enterprise, in Eric Ries' Lean series (O'Reilly, 2014). He got into IT in 2000, just in time for the dot-com bust. Since then he has worked as a developer, system administrator, trainer, consultant, manager, and speaker. He has worked with a variety of platforms and technologies, consulting for non-profits, telecoms, financial services, and online retail companies.

Since 2004 he has worked for ThoughtWorks and ThoughtWorks Studios in Beijing, Bangalore, London, and San Francisco. His focus is on helping organisations deliver valuable, high-quality software frequently and reliably through implementing effective engineering practices in the field of Agile delivery. He also serves as Product Manager for Go, ThoughtWorks Studios agile release management platform. He holds a BA in Physics and Philosophy from Oxford University and an MMus in Ethnomusicology from the School of Oriental and African Studies, University of London.
Twitter: @jezhumble
Personal blog: http://jezhumble.net/
Github: http://github.com/jezhumble/javasysmon
Book: Continuous Delivery (Addison Wesley, 2010)
Company website: http://studios.thoughtworks.com
John Esser, Tweet
Director of Engineering Productivity, Ancestry.com and FlowCon Program Committee Member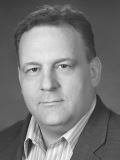 John is currently the Director of Engineering Productivity and Agile Development at Ancestry.com. His team's mission is to accelerate engineering's ability to deliver value to the customer. He is the architect of Ancestry's transformation to Agile development and continuous delivery. John has more than 25 years software development experience working for such companies as IBM, Corel, Callware Technologies, and Control4. His spare time is gobbled up by his beautiful wife, four teenage sons, reading lots of books, and fly-fishing for trout on the Provo River.
Lane Halley, Tweet
Product Designer and FlowCon Program Committee Member