Flowcon SF 2014, September 3-4 San Francisco, California
Andrew Malcolm, Tweet
VP, Product Marketing Mobile Products and Program Committee Member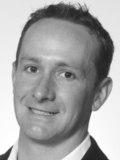 Andrew has recently joined HP to define the next wave of mobile device use cases to revolutionize traditional workflows and create disruptive economic benefits for enterprises. For the past 12 years, Andrew has been building new business from exciting technology in the consumer and mobile space. Prior to joining HP, Andrew worked at Skype where he led the revenue team responsible for paid product marketing, acquisition marketing, and web sales seeing users surpass 400M. He has also worked at the technology focused private equity fund Silver Lake Partners focused on operational improvements for large scale technology investments as well as running products for Google, Expedia, and HSBC. Andrew holds a BA from Harvard, an MBA from Stanford, and enjoys "golf" … or at least trying to find his golf ball … in his free time.
Time: Wednesday 14:10 - 14:40
/
Location: Metropolitan 2
Over the years, many incredible products have failed to become successful and sustainable businesses. Examples from BetaMax being ousted by VHS to LinkedIN displacing Plaxo show that neither a superior technology nor a first mover advantage ensure the financial success a product. A product manager's responsibility is not only to define a product vision but also ensure that all the pieces of
translating that product into a business are met: from marketing position to pricing approach to legal protection. Join for a discussion of these "other" parts of being a product owner and real world case studies.
Time: Wednesday 17:30 - 18:00
/
Location: Metropolitan 2