Flowcon SF 2014, September 3-4 San Francisco, California
Ben Rockwood, Tweet
Director of Cloud Operations, Joyent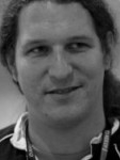 Ben is currently the Director of Cloud Operations at Joyent, a public cloud provider based in San Francisco, CA. He is heavily involved in the study of operations and its adaptation to modern internet based businesses.
Time: Wednesday 16:40 - 17:30
/
Location: Metropolitan 2
There is nothing new under the sun, just new applications. We find ourselves at an incredible cross-roads of technologies, ideas, and a world that needs modern business to adapt quickly to changing desires and requirements. Management and operational philosophies from TPS/LEAN coupled with new technologies set the stage for something great, but how do we keep DevOps from the TQM crisis of the 1990's?