Flowcon SF 2014, September 3-4 San Francisco, California
Dinah McNutt, Tweet
Release Engineer at Google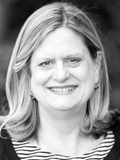 Dinah McNutt has a masters degree in Mechanical Engineering from MIT. She is currently a Release Engineer at Google, Inc. She has been involved with systems administration since the mid-1980's and release engineering since the early 1990's. She has 20 years of commercial release engineering experience and has released all types of Unix-based software from shrink wrapped to web-based services to network appliances.

Her favorite part-time pastime is writing and some of her accomplishments include writing the Daemons & Dragons column for Unix Review Magazine and writing for SunExpert Magazine, Byte, ;login: and other publications. She has been active in several technical organizations and has spoken at conferences all over the world.

Time: Wednesday 14:50 - 15:20
/
Location: Metropolitan 3
Release engineering is a relatively new discipline when compared to the companion careers of software developer, test engineer and system administrator. Most companies do release engineering as an afterthought and many release engineers wear multiple hats. Companies that recognize the need for dedicated release engineers often find it difficult to hire qualified candidates. I will describe the role of an effective release engineer in the software release process (including what can happen if you don't have a release engineer) and define the skill set needed to be a release engineer.
I believe there are parallels between what is happening with release engineering today and what we saw in the field of systems administration 20 years ago. I will talk about why I think history is repeating itself and make some predictions about the future.