Flowcon SF 2014, September 3-4 San Francisco, California
Tom Poppendieck, Tweet
Enterprise analyst and Architect & Agile process mentor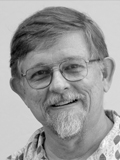 Tom Poppendieck has 25 years of experience in computing including eight years of work with object technology. His modeling and mentoring skills are rooted in his experience as a physics professor. His early work was in IT infrastructure, product development, and manufacturing support, and evolved to consulting project assignments in healthcare, logistics, mortgage banking, and travel services.

Tom led the development of a world-class product data management practice for a major commercial avionics manufacturer that reduced design to production transition efforts from 6 months to 6 weeks. He also led the technical architecture team for very large national and international Baan and SAP implementations.

Tom Poppendieck is an enterprise analyst and architect, and an agile process mentor. He focuses on identifying real business value and enabling product teams to realize that value. Tom specializes in understanding customer processes and in effective collaboration of customer, development and support specialists to maximize development efficiency, system flexibility, and business value.

Tom is co-author of the book Lean Software Development: An Agile Toolkit , published in 2003, its sequel, Implementing Lean Software Development: From Concept to Cash, published in 2006, Leading Lean Software Development: Results are Not the Point in 2009, and The Lean Mindset: Ask the Right Questions in 2013.
Time: Thursday 09:00 - 16:00
/
Location: Commonwealth
What company doesn't want energized workers, delighted customers, genuine efficiency, and breakthrough innovation? But the paradox is that most companies do not focus on these things; they are governed by financial metrics instead. Lean companies have a different mindset – they think of financial results as a second order effect. Their primary focus is to cultivate enthusiastic workers, loyal customers, efficient flow, and market-creating products.
This workshop uses case studies and research to demonstrate what a Lean Mindset means in organizations developing software and show why such companies tend to have a better track record over the long term. Attendees will work in groups to develop metrics that will help organizations focus on engagement, reputation, flow, and impact. Finally, attendees will discuss ways to help their companies discover that financial measures are a second order effect.